Chiang Mai CAD Khomloy Eco -Friendly 2020 Ticket
New
The Chiang Mai CAD Khomloy Sky Lantern Festival 31 October - 1 November 2020 with Northern Thai style
Let's Welcome Chiang Mai CAD Khomloy Sky Lantern Festival 2020, which let you to float lanterns in the sky, enjoy with Northern Thai style celebration, including many great activities in this festival.
You will get festival's souvenir, you will enjoy Lanna Thai culture experience and Northern Tribal performances, including unlimited authentic Lanna Local food and beverage. There are many interesting activities.
Moreover, you will pray and meditate together And then, you will launch floating lanterns float up into the sky to worship Phra Ket Kao Jura Mani, float away bad luck and misfortune
You are cordially invited to come and become the part of the unique celebration of Chiang Mai CAD Festival 2020, you will enjoy with the greatest experiences of Lanna Style in this festival and get unforgettable moments of your travel in Chiang Mai.
---
Yi Peng
Entrance to the forest

If anyone comes to Chiangmai before Loy Krathong Festival about 1-2 days to see the house, temple or some place. There are arches made of banana trees or sugar cane. Decorated with native lamps or Yi Peng lamps and Thai flowers such as marigold flower, Amaranth flower is a gate. According to belief of Lanna people, the forest gate is sacrifices to welcome the Buddha come out from the forest. And it said that if most of the Lanna people listen to the dification, they will be auspicious to themselves and the country.

Phra Prathip

Loy Krathong Lanna Lantern Night Festival that is the point of the candle light which is a pottery like a small cup for wax or oil and the cotton line for the light. The light is the light, The Buddha is worshiped. It is believed that this is a place to repay merit to the benefactors. The Lanna Ten hold each other that the spotlight is to pay homage to what we have used. It is believed that the light of the lamp will help the intellect but intelligence. There is light to guide life to progress. All the houses in the north of Yi Peng are filled with the light of candles. In addition, some of the demonstrations and visitors try to make a candle. Loy Krathong is another tourist activity.

Lantern

Thai people belief in Phra That Ket Kaew. (The yearly relics or dog years) that are enshrined in heaven, that is emit air fire lantern. Make the tradition of releasing the lantern; it is believed that the emitting of the lantern is like let them gone or Leave bad things out of life by leading the way

Loy Kratong Festival

The first person who initiated Loy Krathong at Chiang Mai is the royal princess Dara rassame. After Loy Krathong had become a tradition that all regions of Thai people practice some beliefs also passed along as well, such as cutting the hair and nails into the pan, To Misfortune Go with the tides some people prefer to put coins or money into the Krathong. It is believed that the blessing will help prayers, which most young people believe in the blessing of love.
---
Chiangmai CAD Khomloy Sky Lanterns Festival 2020
To preserve and publish Yi Peng culture of the year 2020.
To simulate ancient Lanna market, folk art show and Ancient Lanna Drum among foreign tourists to maintain Thai culture.
To provoke image of cultural tourism and traditions of Loy Krathong for stimulate the economy, tourism, culture and traditions of Thailand.
Donate money to the foundation, society and cultural charities.
Operation time: 31 October and 1 November 2020 at 16.30-21.30 PM
Responsible: Huangfulong Art and Culture Company
Transportation
We have fee-based pick up service on 2 locations which are Maya Lifestyle Shopping Center and Chiangmai Art in Paradise (First round is 4 pm and Final round is 6 pm)
2. Chiangmai Art in Paradise
Location 18.776144, 98.999349 The world's biggest 3D art museum on Northern of Thailand, which is located within walking distance of the Night Bazaar in the Sea Suan Plaza Building on Changklan Road in between the Shangri La and Empress hotels.
3. Maya Lifestyle Shopping Center
Location 18.802014, 98.967564
The pleasant shopping center near Rincome intersection, near to the heart of Chiang Mai which is Nimmanhaemin Road. You should allow time for traffic jam for this location.
---
Venue at
The CAD Cultural Center Lanna Ethnicity Buak Khang , San Kamphaeng, Chiang Mai, THAILAND
Chiangmai Thailand
Buffet original lanna food
Organizer considerate all customer participated to be satisfied in every aspect of the beautiful atmosphere. In order to the tradition and Lanna culture such as quality of food, select famous person both domestic and international. Prepare to cook for every customer. Mrs. Chamnain Eamcharoen, or that the people known as "PATA"
FOOD & DESSERT MENU
• Northern-Style hors d-oeuvre (Northern-Thai Style Sausage, Fermented Pork Sausage, Sour Sausage in Banana Leaf) • Kratong Thong (Minced Chicken and Sweet Corn in Crispy Golden Cup) • Grilled Mushrooms with Thai Spicy Sauce • Kai-Parm (Grilled Egg on Banana Leaf) • Grilled Sticky Rice • Khao Soi (Chiang Mai Curry Noodles) • Rice Noodles with Spicy Pork Sauce • Pad Thai (Thai Stir Fried Noodles) • Khao Ram Fuen (Noodle Soup with a Sour Base) • Crispy Thai Laab Meatball • Deep Fried Pumpkin • Fried Banana • Crispy Rice and Herb Ball Lao Style • Tomato Rice • Northern-Thai Style Pork Curry with Garlic • Sip Song Panna Noodle • Vegetables Curry in Northern-Thai Style • Thai Steamed Banana Cake • Khao Tom Mat (Bananas with Sticky Rice) • Sticky Rice with Beans and Coconut • Steamed Peanuts and Potatoes • Thai Ancient Ice Cream • Grass Jelly • Herbal Drinks • Kanom Chan, Khao Tom Mad or Banana with sticky rice, Fried banana, mango and sticky rice Seasonal fruit , Ancient Ice Cream,
Performance
The folk artist who has selected the actor as a teacher and famous folk artists in all fields, the show reveal to have published a reputation of all artists.
Have a look at the traditional folk art and ancient sword Dance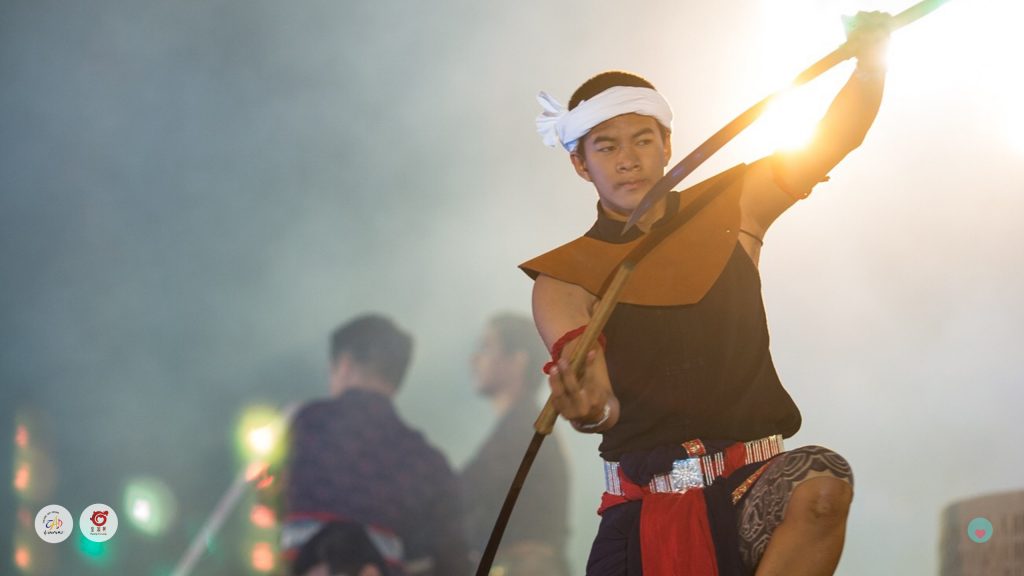 Watch and play with the folk performances of the northern tribes such as ancient Swing of the Hmong tribe
Senior Lanna Artist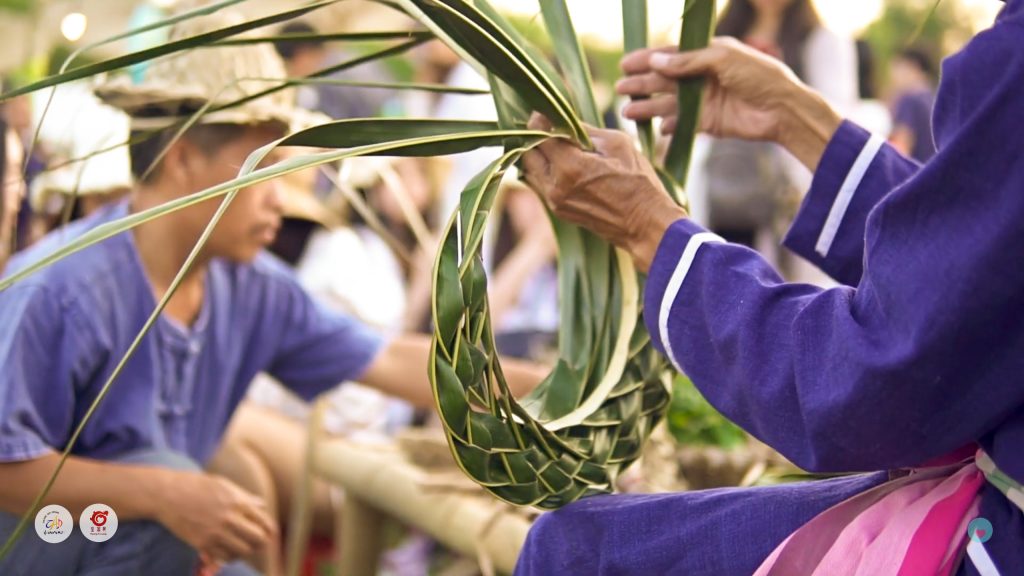 Senior Lanna Sword and Sword handle rattan Fork Artist and lanna language
Atmospheres will allow tourist to participate in lanna market and cultural activities Loy Krathong together. Such as self-taught cooking, making a oil dish activitie
lantern
2 lantern per person
Security & Other

Provide ambulance service for tourists in the event in case of emergency.
Provide Fire Truck and rescue teams to ensure safety in case of emergency
Provide police officers with the safety of visiting tourists.
Because rituals prayers, meditation and launching lantern are important part of the Buddhist ritual should follow the instructions of the MC are strictly for peace of mind and security
Firecrackers, sky lanterns, weapons, gambling equipment, illegal objects including alcohol beverages are prohibited.
Participants are kindly requested to dress in Lanna Thai attire costume or polite clothing.
Participate in religious activities with respect and peace for the sanctity of the ceremony.
No drinking alcohol & No Smoking

*If there are any risk of immediate events such as natural disasters and government orders, which may be cause of the failure, DSF reserves the right NOT to refund all cases.

---
Schedule
Transportation

pick up service on 2 locations which are Maya Lifestyle Shopping Center and Chiangmai Art in Paradise

Arrived

Arrived and seeing Lanna culture & lanna sword Dance culture show Boxing and Lanna Sword making. Please plan your trip prior the ceremony starts for 1 hour. (Before 6.00 pm.)

Welcome to the Yi Peng Festival

Welcome to the Yi Peng Festival. There are lanna drum welcome, Enjoy authentic Lanna Thai snacks, desserts and beverages

Enter to the ritual

Enter to the ritual at in front of the great pagoda to prepare religious ceremony.

Chanting

All honorable guests and tourists enter the ceremony area. Chanting 20 minute and 1 minute for Meditation
More Information
All tickets can be used once only
Purchase a ticket at least 7 day in advance
Chiang Mai CAD Khomloy Eco -Friendly 2020 Ticket Special Price
Premium: Transportation by Van, Food Service Premium Zone and free 1 night deluxe Bamboori Hotel
VIP: Transportation by Van, Food Service VIP Zone and free 1 night superior
Standard: Transportation from MAYA by Chiang Mai Red Car
The prices shown in the table below are in Thai currency, updated on 27 September 2020 FaceTicket updates the prices automatically by Pelody© Prices readjusted in
Prices readjusted in And sometime special promotions that automatically update .
| | Premium | VIP | Standard |
| --- | --- | --- | --- |
| Regular Price | 6,400 | 5,900 | 4,600 |
| 31 October 2020 | 6350 | 5850 | 3200 |
FaceTicket
---