Chiang Mai Lantern Festival 2022 Ticket (CAD Khomloy Yi Peng)
New
Chiang Mai Lantern Festival 2022 Ticket (CAD Khomloy Yi Peng) Special Price
| | Premium | VIP | Standard |
| --- | --- | --- | --- |
| Regular Price | 6,400 | 5,900 | 4,600 |
| 8 November 2022 + Transfer | 6350 | 5850 | 4550 |
| 9 November 2022 + Transfer | 6350 | 5850 | 4550 |
FaceTicket
Chiang Mai Lantern Festival 2022 Ticket (CAD Khomloy Yi Peng)
The Chiang Mai CAD Khomloy Sky Lantern Festival 8 and 9 November 2022 with Northern Thai style
Let's Welcome Chiang Mai CAD Khomloy Sky Lantern Festival 2022, which let you to float lanterns in the sky, enjoy with Northern Thai style celebration, including many great activities in this festival.
You will get festival's souvenir, you will enjoy Lanna Thai culture experience, including unlimited authentic Lanna Local food and beverage. There are many interesting activities.
Moreover, you will pray and meditate together And then, you will launch floating lanterns float up into the sky to worship Phra Ket Kao Jura Mani, float away bad luck and misfortune
You are cordially invited to come and become the part of the unique celebration of Chiang Mai CAD Festival 2022, you will enjoy with the greatest experiences of Lanna Style in this festival and get unforgettable moments of your travel in Chiang Mai.
---
Yi Peng
Entrance to the forest

If anyone comes to Chiangmai before Loy Krathong Festival about 1-2 days to see the house, temple or some place. There are arches made of banana trees or sugar cane. Decorated with native lamps or Yi Peng lamps and Thai flowers such as marigold flower, Amaranth flower is a gate. According to belief of Lanna people, the forest gate is sacrifices to welcome the Buddha come out from the forest. And it said that if most of the Lanna people listen to the dification, they will be auspicious to themselves and the country.

Phra Prathip

Loy Krathong Lanna Lantern Night Festival that is the point of the candle light which is a pottery like a small cup for wax or oil and the cotton line for the light. The light is the light, The Buddha is worshiped. It is believed that this is a place to repay merit to the benefactors. The Lanna Ten hold each other that the spotlight is to pay homage to what we have used. It is believed that the light of the lamp will help the intellect but intelligence. There is light to guide life to progress. All the houses in the north of Yi Peng are filled with the light of candles. In addition, some of the demonstrations and visitors try to make a candle. Loy Krathong is another tourist activity.

Lantern

Thai people belief in Phra That Ket Kaew. (The yearly relics or dog years) that are enshrined in heaven, that is emit air fire lantern. Make the tradition of releasing the lantern; it is believed that the emitting of the lantern is like let them gone or Leave bad things out of life by leading the way

Loy Kratong Festival

The first person who initiated Loy Krathong at Chiang Mai is the royal princess Dara rassame. After Loy Krathong had become a tradition that all regions of Thai people practice some beliefs also passed along as well, such as cutting the hair and nails into the pan, To Misfortune Go with the tides some people prefer to put coins or money into the Krathong. It is believed that the blessing will help prayers, which most young people believe in the blessing of love.
---
Chiangmai CAD Khomloy Sky Lanterns Festival 2022
To simulate ancient Lanna market, folk art show and Ancient Lanna Drum among foreign tourists to maintain Thai culture.
To provoke image of cultural tourism and traditions of Loy Krathong for stimulate the economy, tourism, culture and traditions of Thailand.
Donate money to the foundation, society and cultural charities.
Responsible: Huangfulong Art and Culture Company
Transportation to Chiang Mai Lantern Festival 2022
We have fee-based pick up service
1. At MAYA shopping mall
18.802014, 98.967564
at fountain area for who booked ticket with transfer or from 16.30-18.00
2. At your hotel Only who booked Chiang Mai Lantern Festival 2022 ticket include hotel
3. For those who booked Chiang Mai Lantern Festival 2022 ticket without transfer we highly recommend you should be at the venue 17.30
https://goo.gl/maps/DKmv5bjaNVpLx4Qz5
---
Chiang Mai Lantern Festival 2022 Venue at
THE CAD CULTURAL CENTER LANNA ETHNICITY, Nam Bo Luang, San Pa Tong District, Ching Mai
Chiangmai Thailand
Buffet original lanna food
Organizer considerate all customer participated to be satisfied in every aspect of the beautiful atmosphere. In order to the tradition and Lanna culture such as quality of food, select famous person both domestic and international. Prepare to cook for every customer. Mrs. Chamnain Eamcharoen, or that the people known as "PATA"
Performance
The folk artist who has selected the actor as a teacher and famous folk artists in all fields, the show reveal to have published a reputation of all artists.
Have a look at the traditional folk art and ancient sword Dance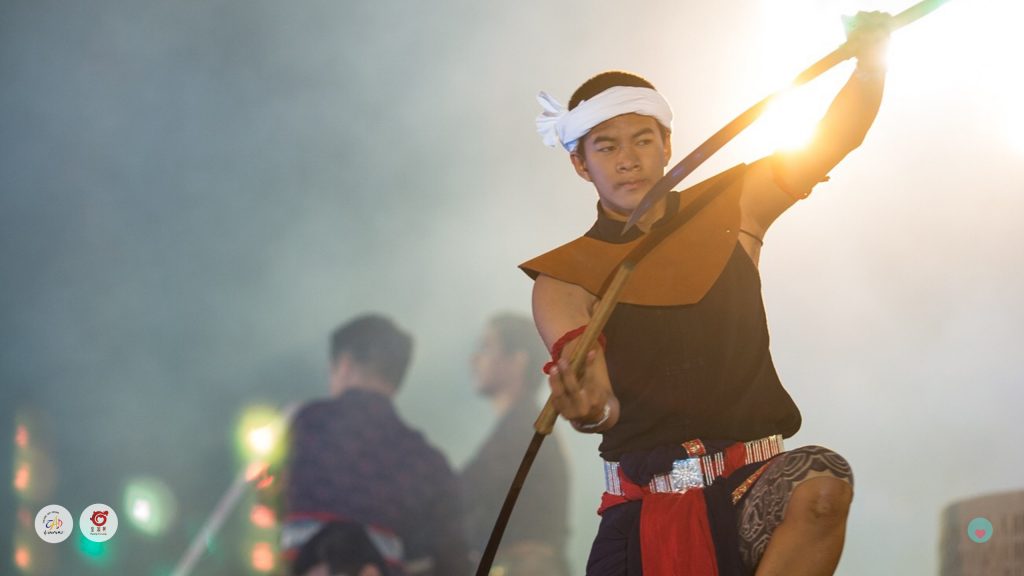 Watch and play with the folk performances of the northern tribes such as ancient Swing of the Hmong tribe
Senior Lanna Artist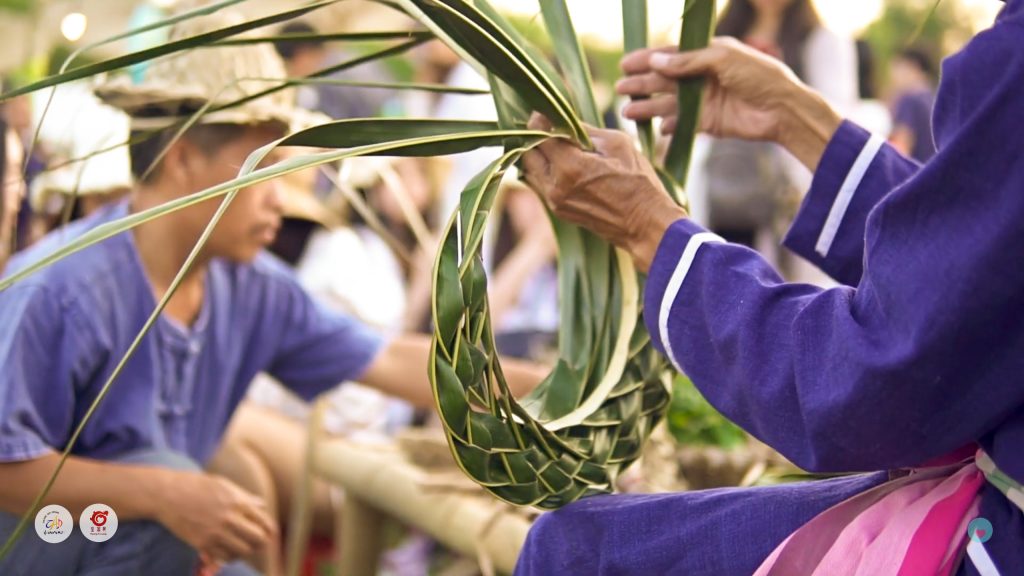 Senior Lanna Sword and Sword handle rattan Fork Artist and lanna language
Atmospheres will allow tourist to participate in lanna market and cultural activities Loy Krathong together. Such as self-taught cooking, making a oil dish activitie
Lantern
2 lantern per person
Security & Other in Chiang Mai Lantern Festival 2022
Provide ambulance service for tourists in the event in case of emergency.
Provide Fire Truck and rescue teams to ensure safety in case of emergency
Provide police officers with the safety of visiting tourists.
Because rituals prayers, meditation and launching lantern are important part of the Buddhist ritual should follow the instructions of the MC are strictly for peace of mind and security
Firecrackers, sky lanterns, weapons, gambling equipment, illegal objects including alcohol beverages are prohibited.
Participants are kindly requested to dress in Lanna Thai attire costume or polite clothing.
Participate in religious activities with respect and peace for the sanctity of the ceremony.
No drinking alcohol & No Smoking
*If there are any risk of immediate events such as natural disasters and government orders, which may be cause of the failure, DSF reserves the right NOT to refund all cases.
---
Schedule
Transportation

Assemble at meeting point then transfer to the venue

Arrived

Arrival at the Venue, register ticket at main entrance. Received souvenir enjoy activities such as,Loi krattong

Thai basket set food

Enjoy Lanna Thai Basket set food, Snacks, desserts, beverages

Enter to the ritual

Enter to the ritual area in from of the great pagoda

Chanting

Drum,Candle show,Religious ceremony,Monks chanting,

Launching Lanterns

Lunching Lanterns

End of Ceremony

End of ceremony,Depart from event to meeting point in the city Arrival at meeting point at Maya Shopping Mall or hotel (depends on traffic condition)
More Information
All tickets can be used once only
Visitors must purchase a ticket at least 1 day in advance

Get Ticket excluded transfer this Link https://faceticket.net/en/product/sky-lantern-festival-8-9-november-2022-chiang-mai-ticket-excluded-transfer
Premium: Food Service Premium Zone
VIP: Food Service VIP Zone
---